BSidesPDX 2022 is happening Oct 7th, 2022!
We're so very excited to be back in-person once again.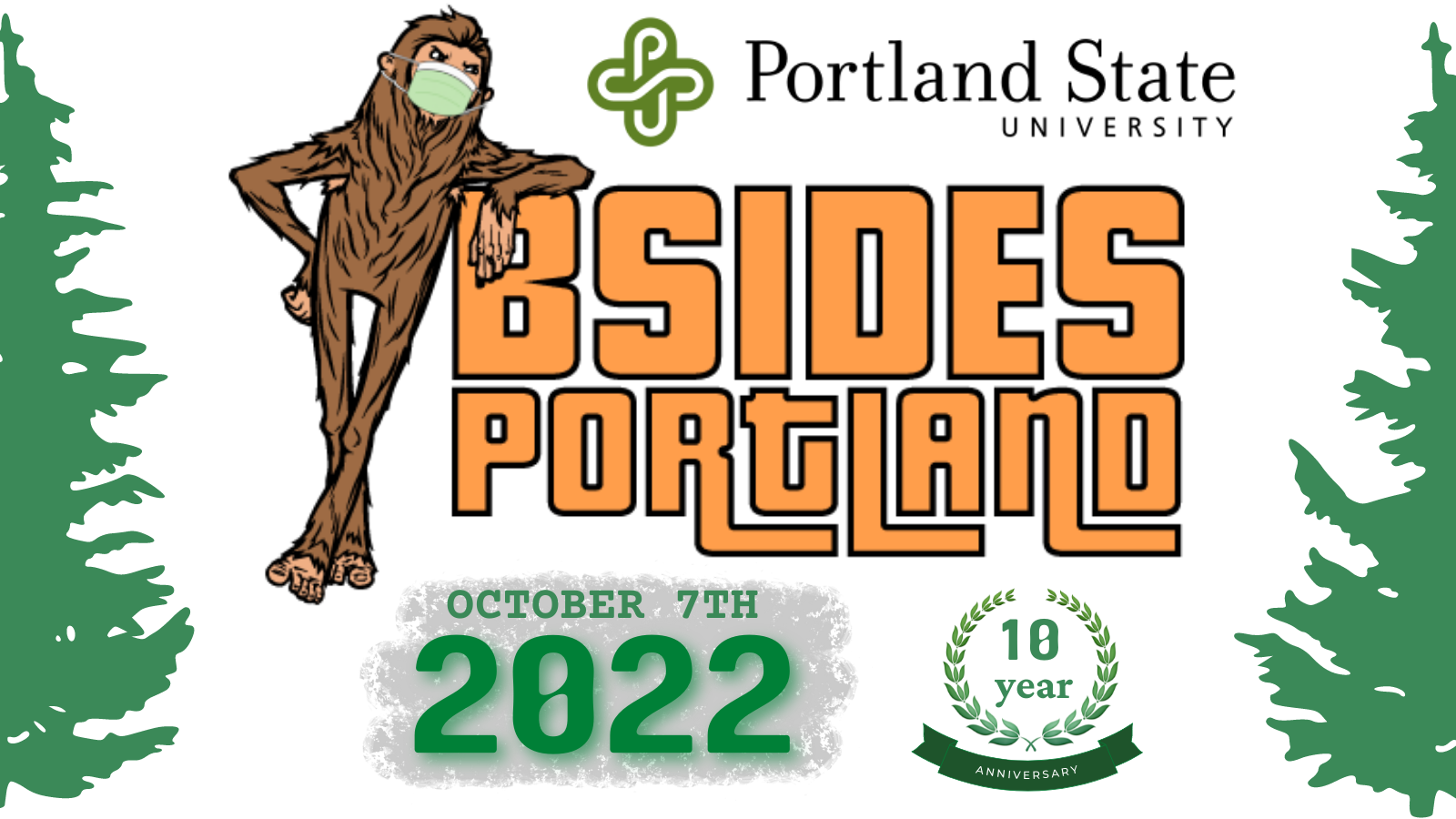 The schedule will be posted here. Want to help out? Check out our Call for Volunteers (volunteers get in for free!).
We're closely monitoring the COVID-19 pandemic progress and how it may affect the event.
This event would not be possible without support from our sponsors. We thank them all so much!
Want to stay in the loop? Join the Google group!
If you have questions, comments, or are interested in being more involved, don't hesitate to reach out to info [@] bsidespdx.org.
About BSides PDX
BSides Portland is a tax-exempt charitable 501(c)(3) organization founded with the mission to cultivate the Pacific Northwest information security and hacking community by creating local inclusive opportunities for learning, networking, collaboration, and teaching.