BSidesPDX 2022 is announced!
We are excited to announce BSidesPDX is back for an in-person event this year to celebrate its 10th anniversary! BSidesPDX 2022 will be held on Friday, October 7th at Portland State University. Save the date & stay tuned for more details.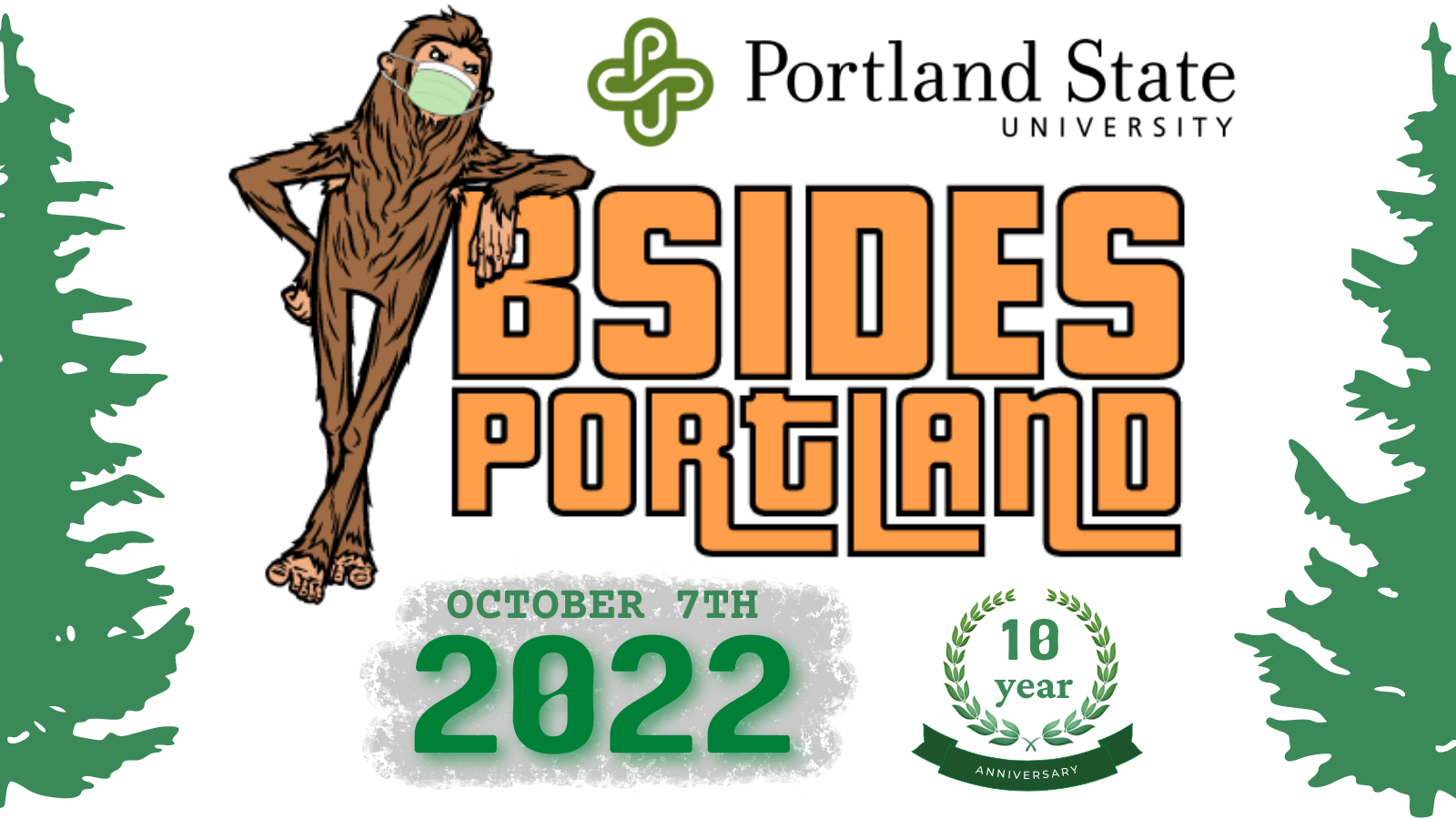 If you want to get involved, join the BSidesPDX mailing list : Bsides PDX Google Group.